We've started a new mailing list for our Diverse Voices project, DiverseVoices@uw.edu. Through this mailing list you will be able to connect with others interested in the Diverse Voices method, ask questions, and receive information on additional resources. To join the mailing list, go to https://mailman11.u.washington.edu/mailman/listinfo/diversevoices.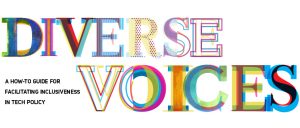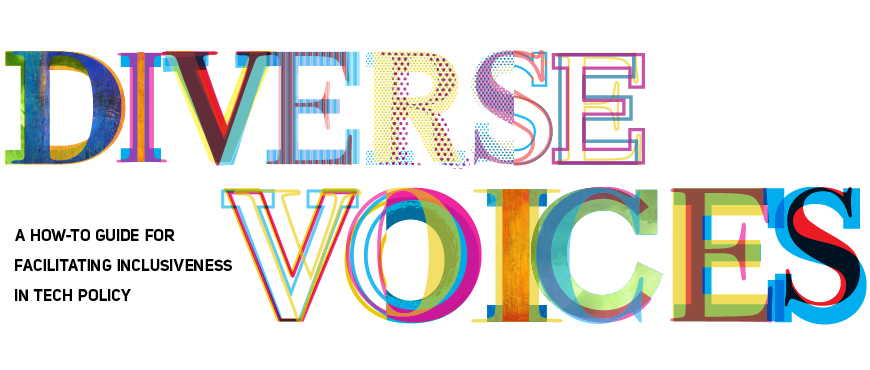 Through the mailing list, you will have access to:
• Q&A. We encourage you to share questions that you have about the process through the mailing list. The Tech Policy Lab Diverse Voices team will monitor the mailing list for questions, and we encourage others to share their thoughts as well.
• Resources. We will share additional resources for the Diverse Voices process. This could include updates to the How-To Guide, a forthcoming journal article on the process, and others.
• Reflections. As you explore using Diverse Voices within your communities, we encourage you to share your experiences with us through the mailing list.
Thank you for your interest in the Diverse Voices method!
The Diverse Voices Project
All too often, policy development for emerging technology neglects under-represented populations. In response to this challenge, the UW Tech Policy Lab developed the Diverse Voices method in 2015. The method uses short, targeted conversations about emerging technology with experiential experts from under-represented groups to provide feedback on draft tech policy documents. This process works to increase the likelihood that the language in the finalized tech policy document addresses the perspectives and circumstances of broader groups of people – ideally averting injustice and exclusion. To learn more about the method, visit https://techpolicylab.uw.edu/project/diverse-voices/.
The Tech Policy Lab at the University of Washington
The Tech Policy Lab is a unique, interdisciplinary research unit at the University of Washington. With co-directors from UW's Law School, Information School and Allen School of Computer Science & Engineering, the Lab aims to bridge the gap between technologists and policymakers to help develop wiser, more inclusive tech policy.  Situated within a globally renowned research university, the Tech Policy Lab is committed advancing technology policy through interdisciplinary research, public discourse and education, and the cultivation of a diversity of expertise and perspectives. To learn more about the Lab's cutting edge research, thought leadership, and education initiatives, go to techpolicylab.uw.edu.