The Tech Policy Lab at the University of Washington has become an indispensable source for tech policy research, education, and local, national, and international thought leadership. The Lab has worked directly with policymakers, published research and guides on emerging technologies, and provided opportunities for the public to learn from experts. Here are just a few highlights from our fifth year:
Cutting-Edge Research.  This year, the Lab initiated exciting new work in areas such as adversarial machine learning and cybersecurity, mitigating bias in training datasets for natural language processing systems, the materiality of digital systems, and the prospect of intelligence gathering using advertising. We also continued work on ongoing projects such as Tech Policy Breakdowns and modeling of DNA and Internet of Things security.
Global Summit.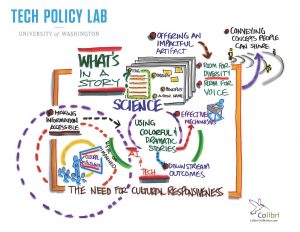 In August the Lab convened our second Global Summit, bringing together a global network of ethicists, designers, political scientists, policymakers, and technologists from Africa, Asia, Europe, and North and South America to surface implications of cultural responsiveness for artificial intelligence. To explore these questions, we focused on storytelling as a uniquely appropriate vehicle for discussing pressing issues around artificial intelligence (AI). Stories, authored by participants and accompanied with commissioned art, will be made available in 2019. 
Policy Impact. We had observable impacts on national and local policy. For example, our work influenced new legislation on AI, including California's bot disclosure bill and legislation proposing the creation of a federal advisory committee for AI. Lab members have shared our research with the Congressional Research Service, national and state policymakers, and at Federal Trade Commission hearings.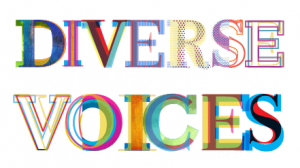 Diverse Perspectives. Continuing our efforts to introduce diverse perspectives into tech policy, over the past year the Lab used our Diverse Voices process to garner feedback from non-mainstream stakeholders on the State of Washington Access to Justice Technology Principles – principles employed to guide the use and procurement of technology in the Washington state court system.
Distinguished Lecture Series. Our fourth annual Distinguished Lecture Series brought to the University of Washington anthropologist James Suzman to provide a hunter-gatherer perspective on technology and our future; and Kate Crawford, co-founder the AI Now Institute, to discuss how AI technologies are structuring our social, economic, and interpersonal lives. Each lecture was vibrant and well attended.
As we close our fifth year, the Lab is poised to have an even greater impact on critical tech policy issues. Read more about our work in our 2018 Annual Report. Thank you for your interest in the Tech Policy Lab!